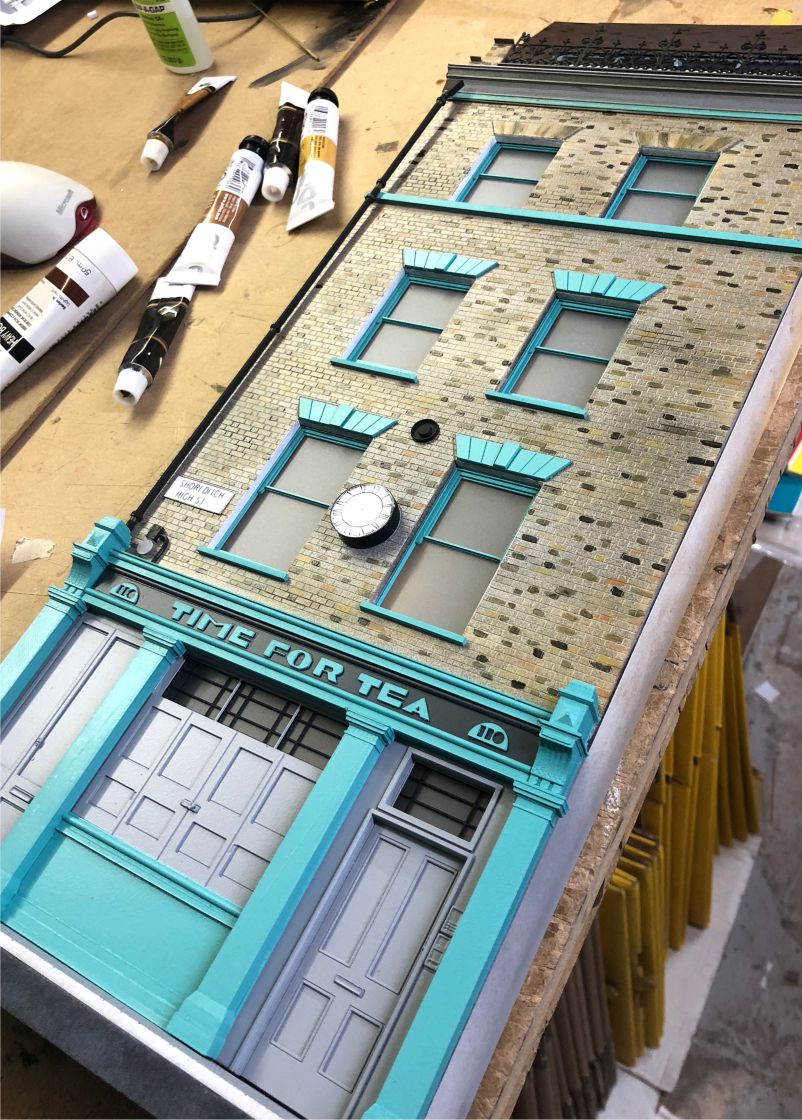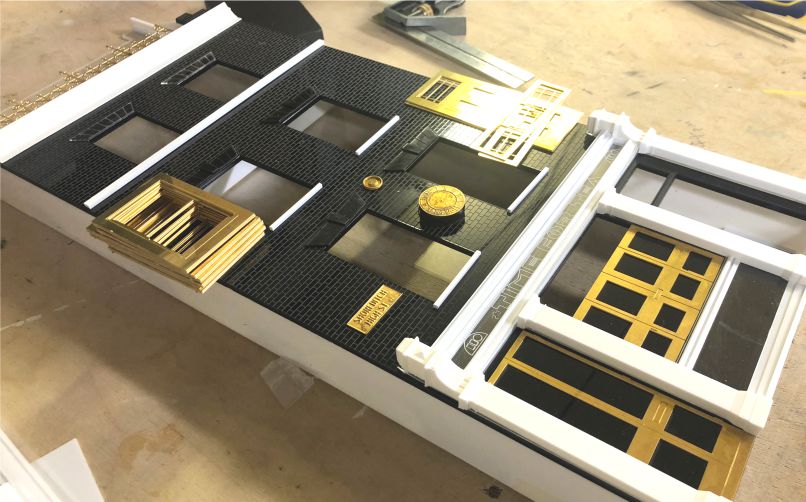 Each unique handmade model is constructed with the greatest attention to detail, and using the latest technology. We use laser cutting and engraving technology to create the most accurate and precise forms and facades to establish the foundations of the model.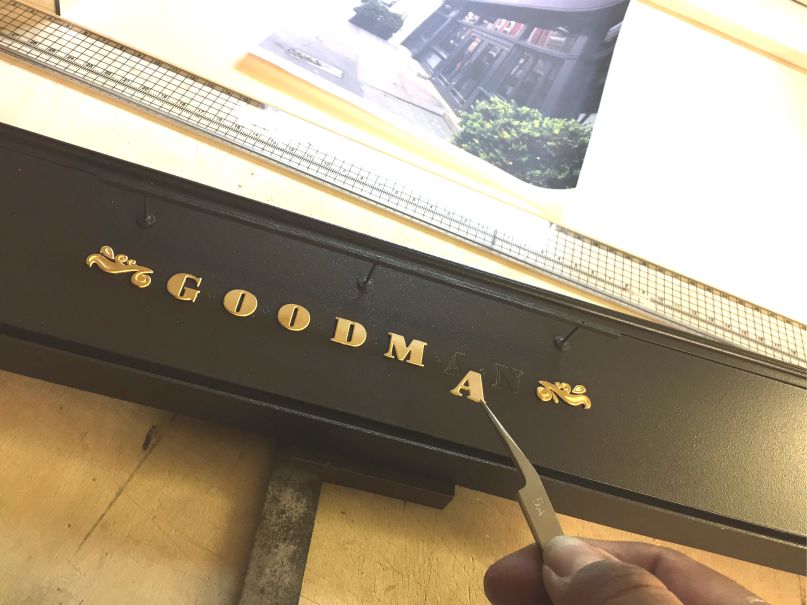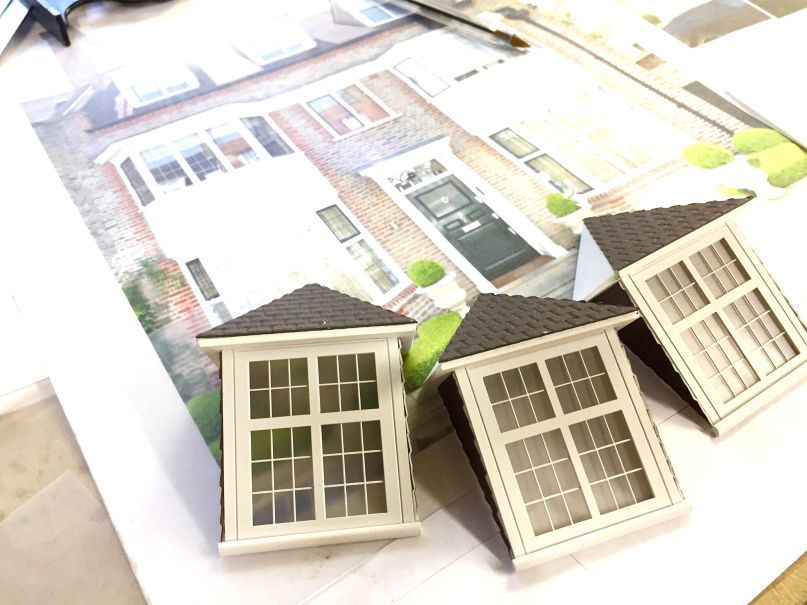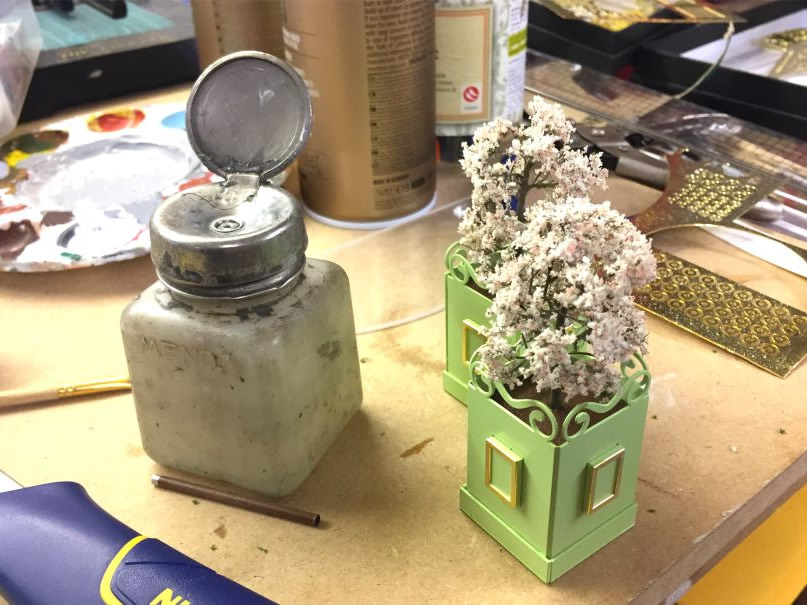 We can use 3D printing technology to create any organic and sculptural elements for the project, ideal for any repeated ornaments and sculptural details such as gargoyles, lions etc.
Metal acid etchings help create the finer, more intricate details. Once all parts have been created and carefully assembled they are painted and weathered, down to the very last detailed brick.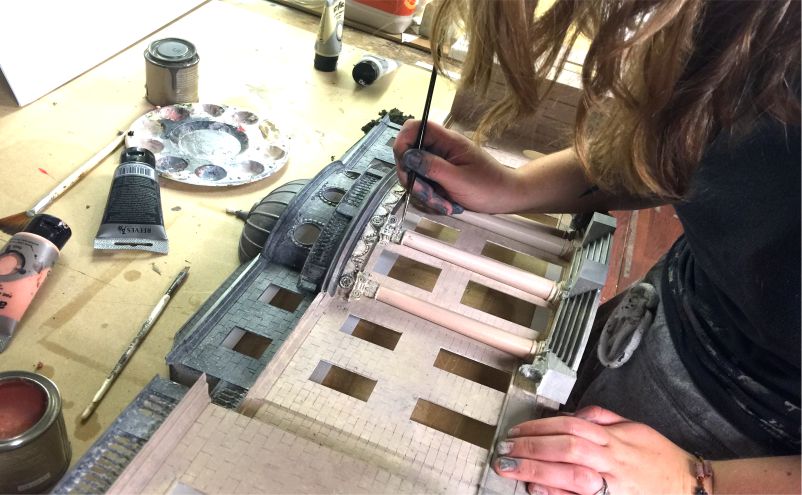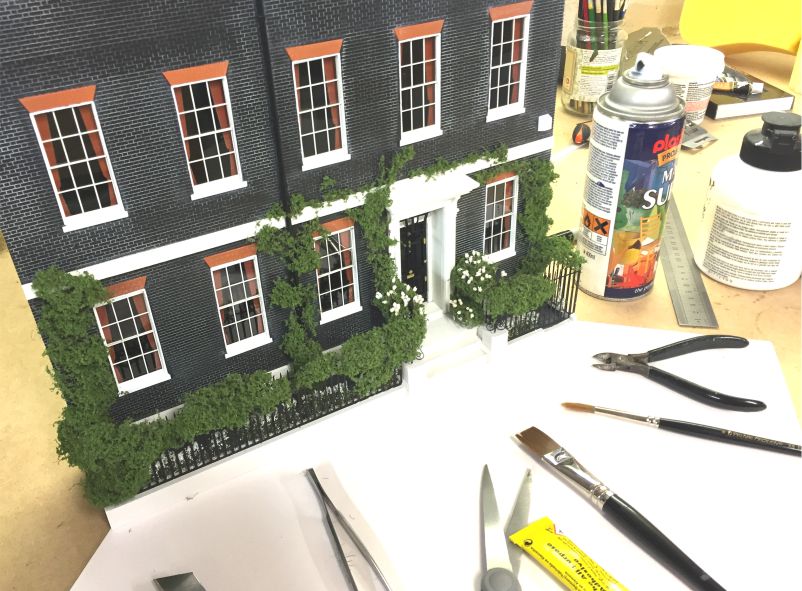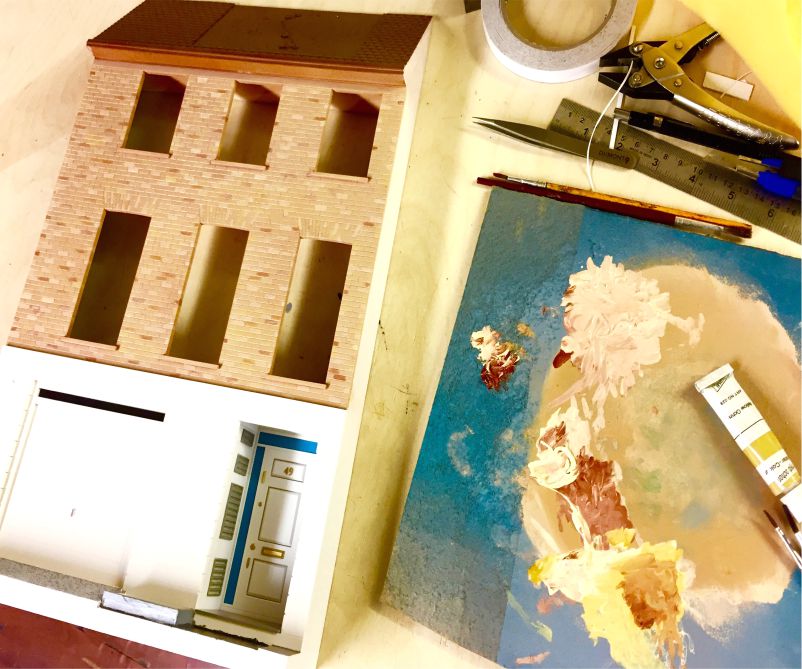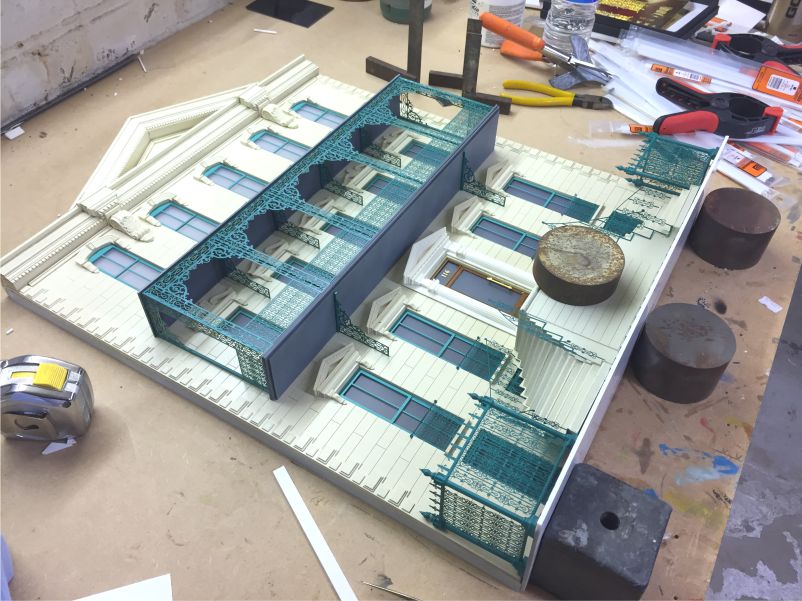 Each model is carefully crafted and framed in specially designed bespoke solid hardwood box frames, constructed by our most talented cabinet makers. We offer a choice of hardwoods, from American dark walnut to white oak and light beech wood, depending on which best suits the model.
The process begins with a short site visit if possible, or with the best quality photos and images supplied to us if the building is not easily accessible, or if the property is not in the UK. From this we work out which part of the building you would like to focus on and then record as much data as possible using pictures, close up details, a measured architectural survey and colour tone recordings.
From all the data gathered we then produce a full set of technical drawings of the building. At this point we can confirm the size of your model and picture frame. The drawings will then be emailed for your approval before we begin the construction of your model.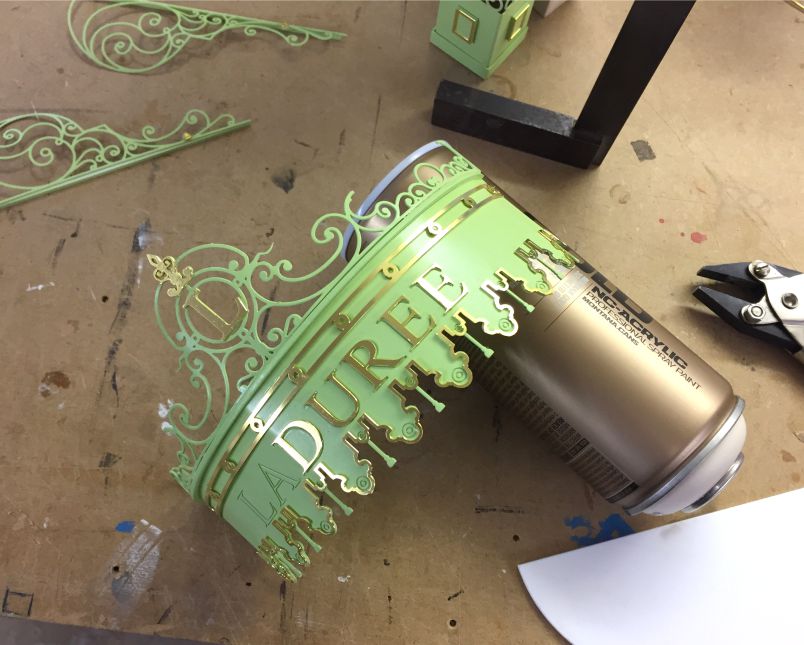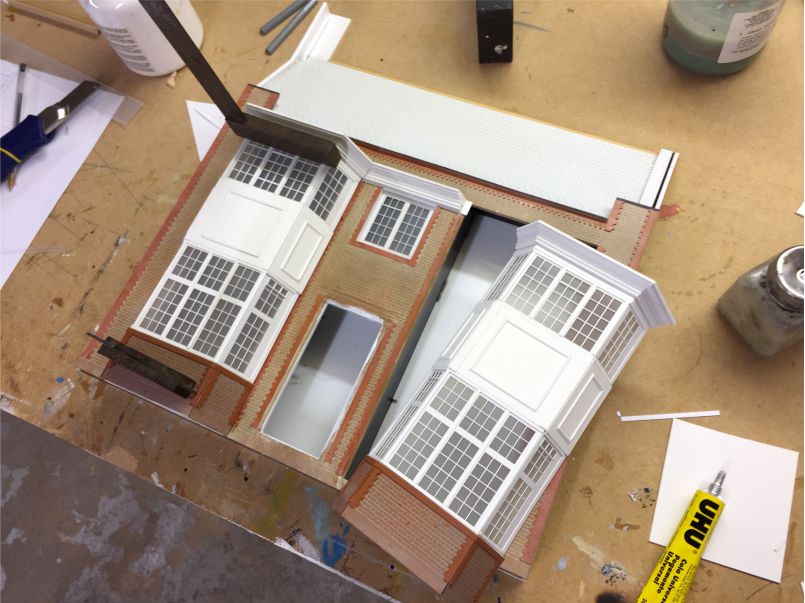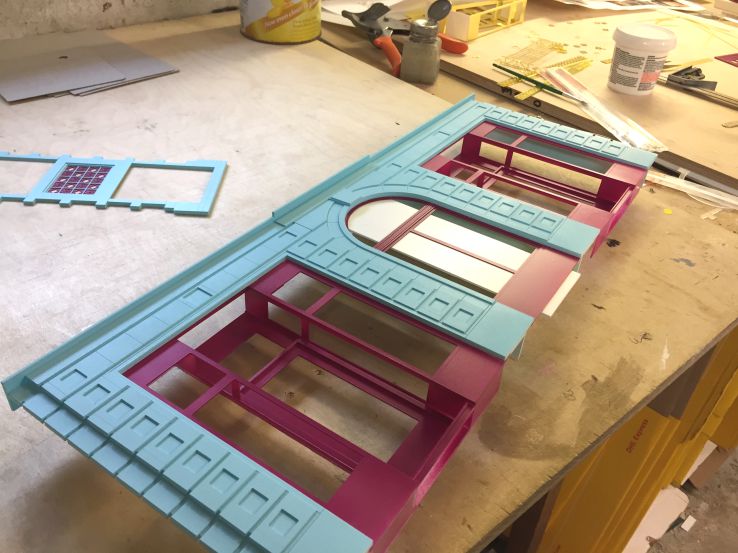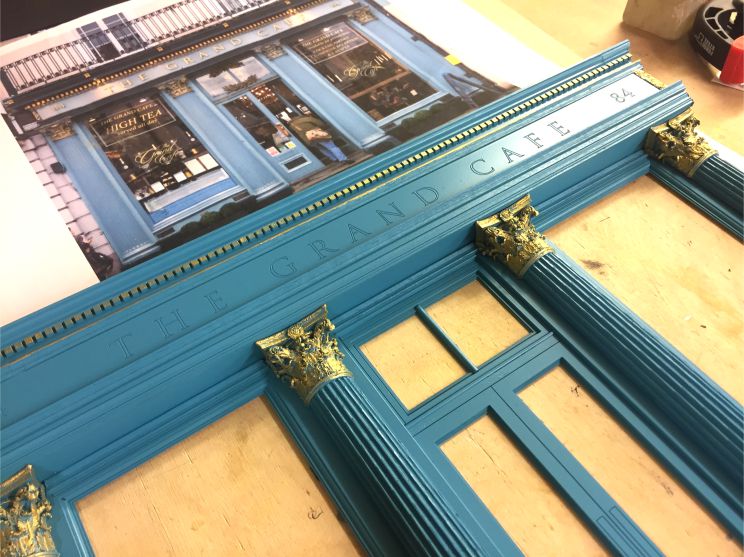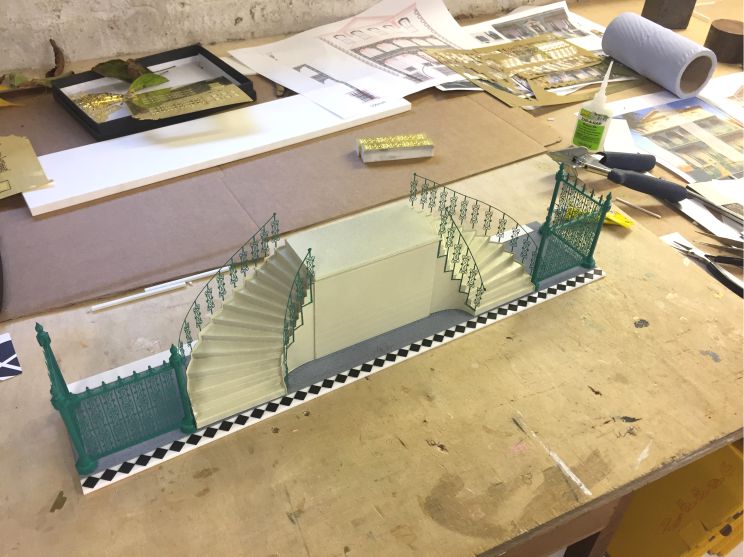 Usually it would be the front of the house or the facade, which is normally the gateway to your home and is most memorable. We will capture as much of the facade as possible, including any greenery and foliage and some of the front garden. We can also add in subtle details and background elements if they are important to the scheme.
Once finalised, we break the drawing down into many layers from which the majority of the model will be constructed. Laser-cut acrylic panels will be laser-etched with all their associated details.
Other parts are constructed using 3D printing technology, with finer details fabricated using fine metal etchings, capturing the exact details to scale. More complex components such as ornate columns or gargoyles are hand sculpted in model clay before being pre-cast in resins to achieve a true representation.
Each component is carefully painted and glued together to replicate its identity and character. This is when scenic weathering techniques are applied to the model - transforming it from an architectural model into a stunning miniature wonder! Most architectural models appear sterile and cold, but by using both our unique and traditional techniques, the model becomes a wonderfully realistic likeness, with great charm and visual presence.
For extra "WOW" factor, we can add state-of-the-art LED lighting panels into the model, the controls for which can be easily accessed from the side of the model's frame.